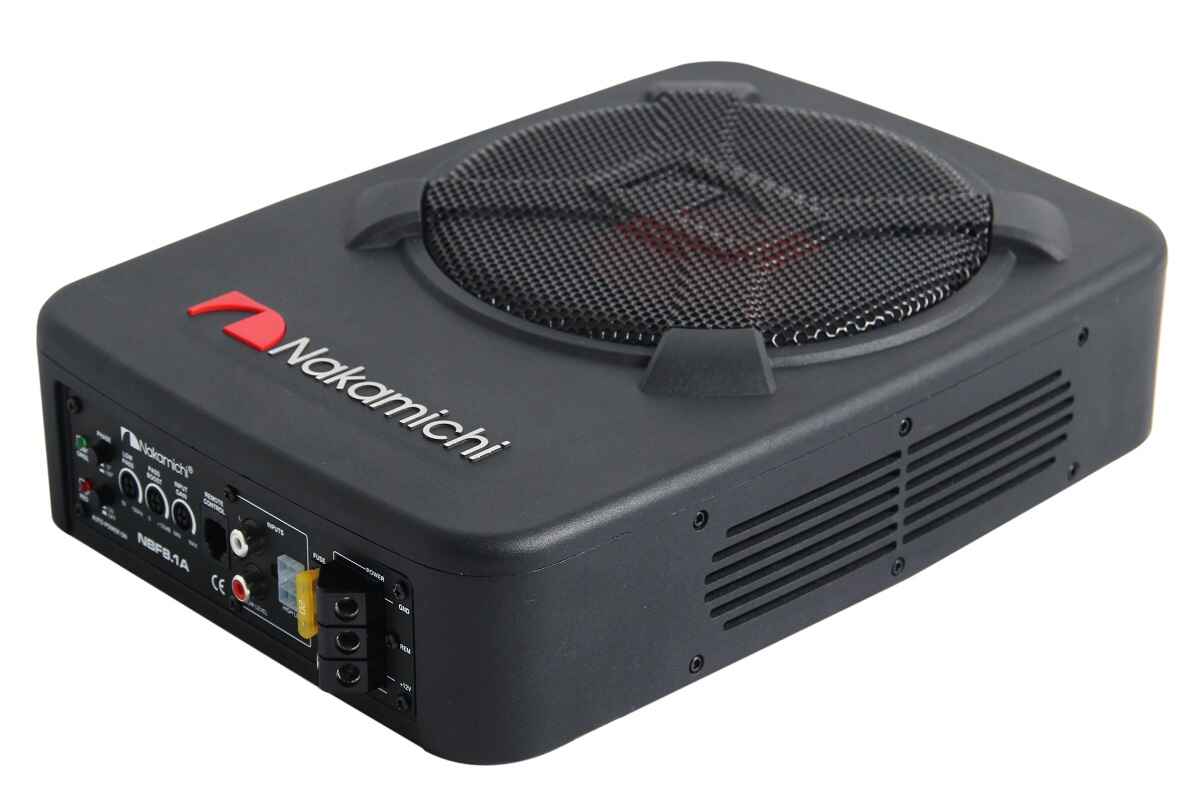 ×
NAKAMICHI NBF8.1A
DESCRIPTION
TREATED COMPOSITE PAPER CONE
Easily complement your existing sound system with earth shaking bass in your vehicle quickly and easily with the Nakamichi NBF8.1A.
With it's ultra slim profile, the Nakamichi NBF8.1A fits under most modern car seats, allowing you to get close to the bass. With it's tough, all aluminium chassis and metal protective grille, the Nakamichi NBF8.1A is well protected against shocks, drops, and heat.
Both high and low level inputs give you plenty of options for installation. You can easily install it with both factory source units as well as aftermarket receivers!
With 150 watts of RMS power and 1500 watts of peak power, enjoy improved bass performance without major modifications involved with regular subwoofer upgrades.
Other functions include built in bass boost, low pass filter, as well as input gain, allowing you to tune the bass just as you like it. You can also add in a remote to control the bass response in accordance to what's playing.
WHAT'S IN THE BOX
User Manual x 2pcs
Mounting Screw Bag (Φ3x10mm x 2pcs, Φ4x20mm x 4pcs, Gasket x 4pcs) x 1pc
0mm Wrench x 1pc
High Level Input Cable x 1pc
Wired Remote Control x 1pc
Mounting BKT+Screw (Φ4x6mm x 8pcs) x 4pcs
Magic Tape (80x40mm) x 2pcs
Fuse (20A) x 1pc
SPECIFICATIONS
N-Power: 150W
Peak Power: 1500W
Distortion (THD): <0.4%
Signal To Noise Ratio: >90dB
Frequency Response: 20Hz-150Hz
Input Sensitivity, High Level: 4V
Input Sensitivity, Low Level: 110mV
Low Pass Filter: 50Hz-150Hz
Bass Boost: 0 to +12dB
Fuse Rating: 20A
Subwoofer: 8inch, 2 ohm
Unit Dimension: 335x240x79mm