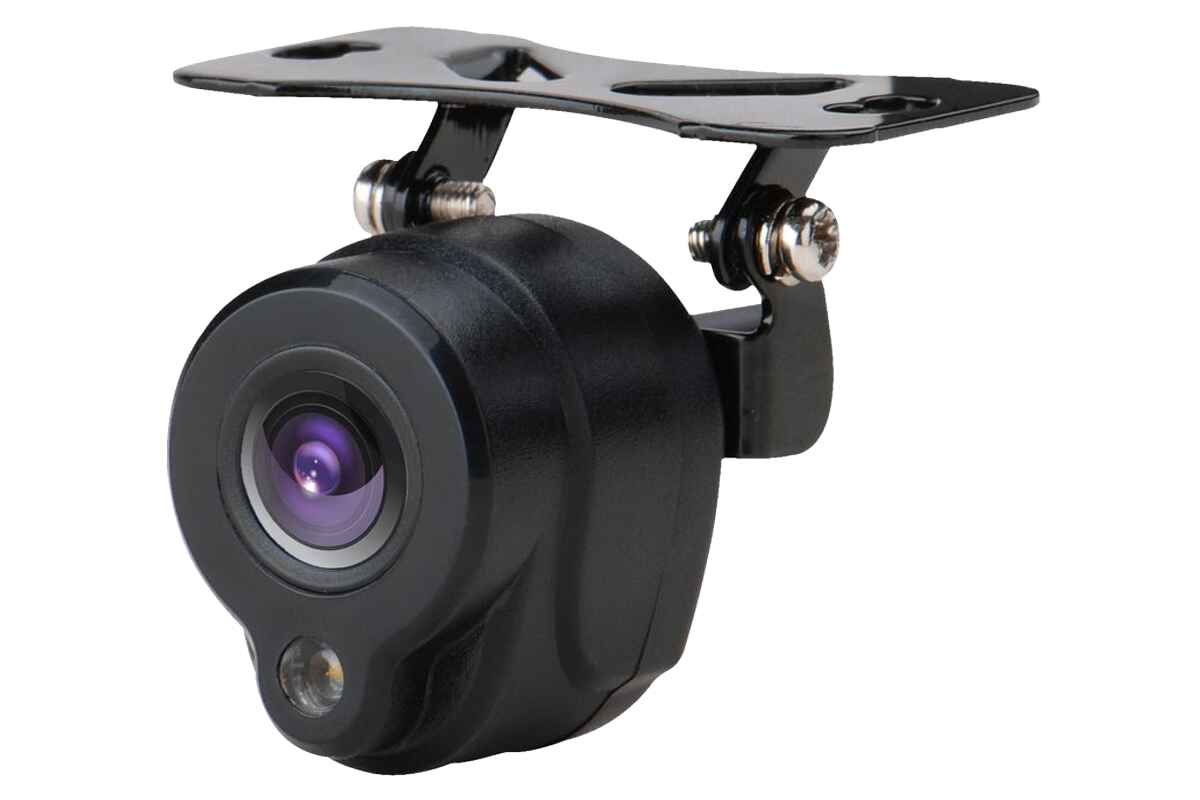 ×
NAKAMICHI NC-5L
SPECIFICATIONS
Image Sensor:Color CMD ( Photosensitive Chip)
Lens Angle:90 degrees
TV System:NTSC / PAL
Effective Pixels:510 (H) x 492 (V)
Horizontal Resolution:420TVL
Sensing Area:4.08mm ×3.102mm
Shutter Speed:1/60-20 µs
Video Output:RCA Connector ; 1.0Vp-p , 75Ω
Power Supply:12V
Operating Temperature :-20℃ ~ +60℃ RH 95% Max
Storage Temperature:-20℃ ~ +80℃ RH 95% Max
Waterproof:IP68
Minimum lllumination:0.1-0.5 Lux/ F = 1.2 ( O Lux With IR On )
INSTALLATION
Please read these instructions carefully before installation and use. Installation should be performed by professional staff.
1. Wire Connection
Connect the 12V power to the red jack using the Included Im cable. Use the included 5m cable to connect the yellow RCA to your video monitor.
Attention: The camera switch is controlled by the reverse Gear shift.
2. Installation Method
The camera can be installation the following way:
a. External installation (Fig.1)
b. Bracket-mount: Install in the rear bumper or on the License plate. Fix the camera with screws. car body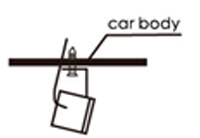 Fig.1
WHAT'S IN THE BOX
NC-5L x 1pc
Instruction Manual x 1pc
1m Power Cable x 1pc
5m Video Cable x 1pc
Screws / Nuts ( For Bracket Mount ) x 2pcs