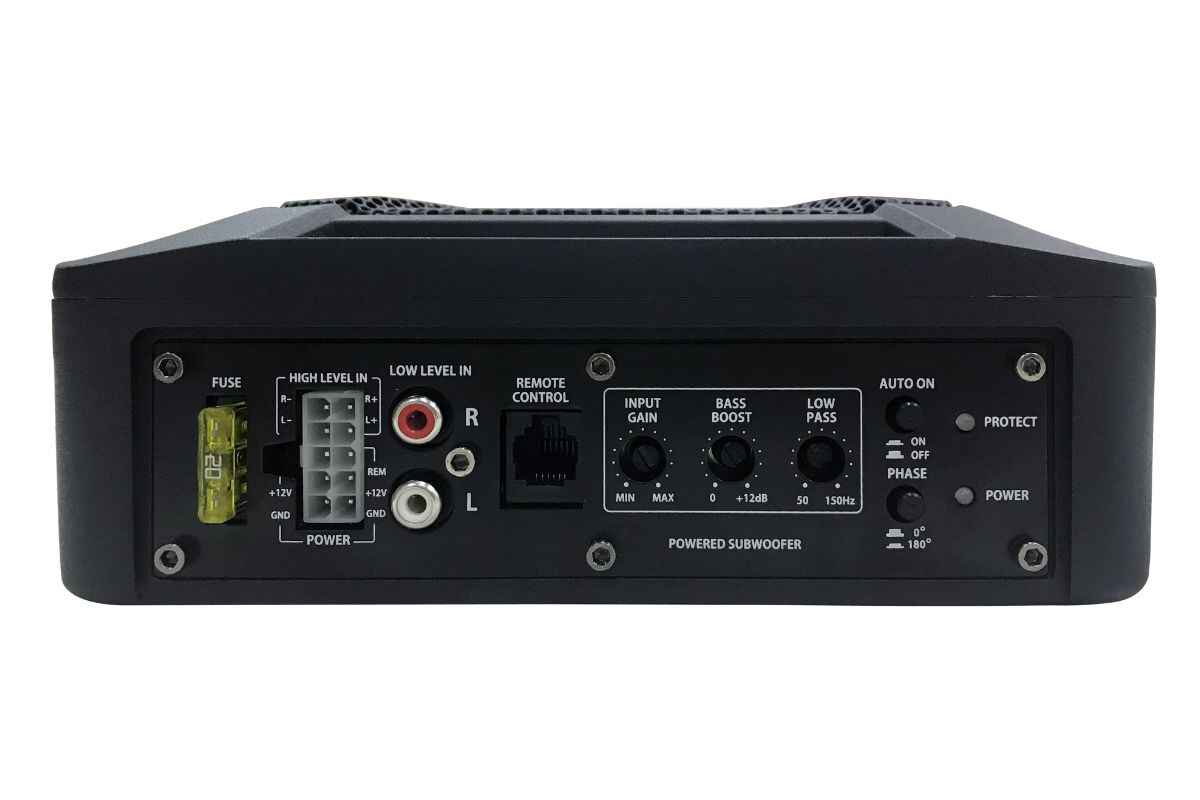 ×
NAKAMICHI NBF618S
DESCRIPTION
TREATED COMPOSITE PAPER CONE
Our Nakamichi NBF618S is our smallest underseat active subwoofer, but smallest doesn't mean it's the quietest.
Featuring 100 watts of RMS power driving a 6x8 inch woofer, the NBF618S is slim and designed to be easily installed beneath the seat and provide an instant boost to the low frequencies from your original factory source unit or aftermarket units.
At just 72mm in height, the NBF618S can easily fit beneath most seats, including the newer electrical seats that come with most vehicles nowadays, ensuring easy compatibility.
Compatible with both high and low level inputs for both factory supplied units or aftermarket units. Add on a Nakamichi DSP for even more tuning possibilities.
WHAT'S IN THE BOX
1. NBF618S x 1pc
2. User Manual (One In English And Chinese) x 2pcs
3. Mounting Screw (Φ4x25mm) x 4pcs
4. Mounting Screw (Φ3x14mm) x 2pcs
5. Mounting Screw (Φ4x6mm) x 8pcs
6. High Level Input Cable/Power Cable x 1pc
7. Remote Cable x 1pc
8. Remote Control x 1pc
9. Mounting Bracket x 4pcs
10. Tape (38x80mm) x 2pcs
SPECIFICATIONS
N-Power: 100W
Peak Power: 1000W
Distortion(THD): <0.4%
Signal To Noise Ratio: >90dB
Frequency Response: 20Hz -150Hz
Input Sensitivity,High Level: 1.0V
Input Sensitivity,Low Level: 300mV
Low Pass Flter: 50Hz - 150Hz
Bass Boost: 0dB + 12dB
Subsonic Filter: 20Hz(Fixed)
Fuse Rating: 20A
Subwoofer: 6×8 inch,4ohm
Unit Dimension (LxWxH): 260x195x72mm